Have you ever dreamt of riding the world's fastest bike? If yes, then this post is undoubtedly for you. Riding bikes is one of the most thrilling experiences one can have.
The fastest and most powerful bike in the world can speed up to 420mph.
However, there are several factors that add up to the unparalleled speed of a bike. Here, you can find the list of the world's fastest motorcycles that can blow your mind away.
List of the Top 10 World's Fastest Bikes in 2020
Ready to take a jaw-dropping ride? You can find the list of the highest-speeding bikes along with their description:
10: BMW K 1200S, [174 mph]
BMW K 1200S can speed up to 174 miles per hour and stands at number ten in the list of the world's fastest bikes. It is a hyper-sport touring bike from BMW with a 1157CC dual overhead camshaft engine. Furthermore, it can produce a power up to 164 HP @ 10250 rpm. It has six-speed manual transmissions that make speeding easier for the rider.
9: Aprilia RSV 1000R Mille, [175 mph]
Aprilia RSV 1000R Mille is the highest speeding bike from the Aprilla Company. It has a 998 CC V-twin engine that can produce a power up to 141.13 hp @ 10000 rpm. It has a liquid-cooled system that prevents the bike from excessive heating. Furthermore, It has a 6-speed transmission and a multi-plate clutch. This world's fastest bike has a sturdy look adding a feather on the cap.
8: MV Agusta F4 1000R, [184 mph]
MV Agusta F4 1000R is positioned at the eighth place in the list of the world's fastest bike with an astonishing speed of 184 mph. It has a 1000 CC, DOHC liquid-cooled engine with four cylinders and 16 radical valves. MV Agusta F4 1000R can produce a power up to 174 HP. Besides, it has a six-speed transmission and powerful front and rear brakes.
7: Yamaha YZF R1, 186 [mph]
Yamaha YZF R1 is a sport-utility bike from Japanese manufacturer company Yamaha, which can attain a speed of 186mph. The first motorcycle from Yamaha Motor Company rolled out in 1998. To carry ahead the legacy, the 2021 edition Yamaha R1 is officially unveiled. In addition, this world's fastest bike has a 998CC liquid-cooled engine DOHC engine that helps the bike to move at a lightning-fast speed.
6: Honda CBR1100XX Super Blackbird, [190 mph]
Honda CBR1100XX Super Blackbird has a robust metallic look and can reach a speed limit of 190mph. It has a 1137CC, four-stroke, inline-4 engine and six-speed transition to accelerate the velocity. Its twin balance shaft gives the bike an exceptional balance and smoothness. Besides, this world's fastest bike can generate a torque up to 119 Nm@7250 rpm. It attained the title of the fastest production motorcycles after leaving behind the Kawasaki ZX-11.
5: Suzuki Hayabusa, [194 mph]
Suzuki Hayabusa is a Japanese bike named after the world's fastest bird Peregrine Falcon that can fly with a speed of 203mph. Similarly, Suzuki Hayabusa flies on the road with a speed of 194mph. This magnificent bike has a 1340 CC, 4-cylinder 16 valves engine. Having 6-speed constant mesh transmission, it can attain a speed of 60mph in merely 2.5 seconds.
4: Kawasaki Ninja ZX-14R, [208.1 mph]
The splendid Kawasaki Ninja ZX-14R can run with a speed of 208.1 mph. It is the second world's fastest bike in the category of unmodified bikes. Credited to its powerful 1441 CC four-valve liquid-cooled engine, it can produce a power up to 197.3 BHP @ 10,000 rpm. Moreover, it can accelerate to a speed of 0 to 200 km/h merely in 7.2 seconds. Ninja series bikes are well-known for offering the fastest production motorcycles.
3: MTT Turbine Superbike Y2K, [227 mph]
MTT Turbine Superbike Y2K is a non-production (modified) bike from Marine Turbine Technologies and can race with a speed of 227 mph. The bike is designed to harvest heat energy from the exhaust and convert it into power to speed-up the motorcycle. It features the Rolls-Royce 250-C18 turboshaft engine. In addition, it has a 2-speed semi-automatic transmission to accelerate the bike. This third world's fastest bike can produce a maximum power of 320 HP@52000 rpm.
2: Kawasaki Ninja H2R, [249 mph]
Kawasaki Ninja H2R stands at number two in the list of the world's fastest bike. It can move at a breathtaking speed of 249mph. Kawasaki has used a trellis frame in Ninja H2R that gives it more strength and enhanced control. It has a six-speed dog-ring transmission. Furthermore, It can generate a power of up to 310hp@14000rpm.
1: Dodge Tomahawk, [420 mph]
Dodge Tomahawk is the fastest motorcycles in the world that can move with a lightning-fast speed of 420 mph. This super-bike came into being in 2003, and only nine bikes have been sold to date. It has an 8.3 liter, V-10 SRT 10 Dodge Viper engine that can generate an immense power of 500 hp@5600 rpm. Surprisingly, it can cover a distance of 0 to 60 miles merely in 1.5 seconds.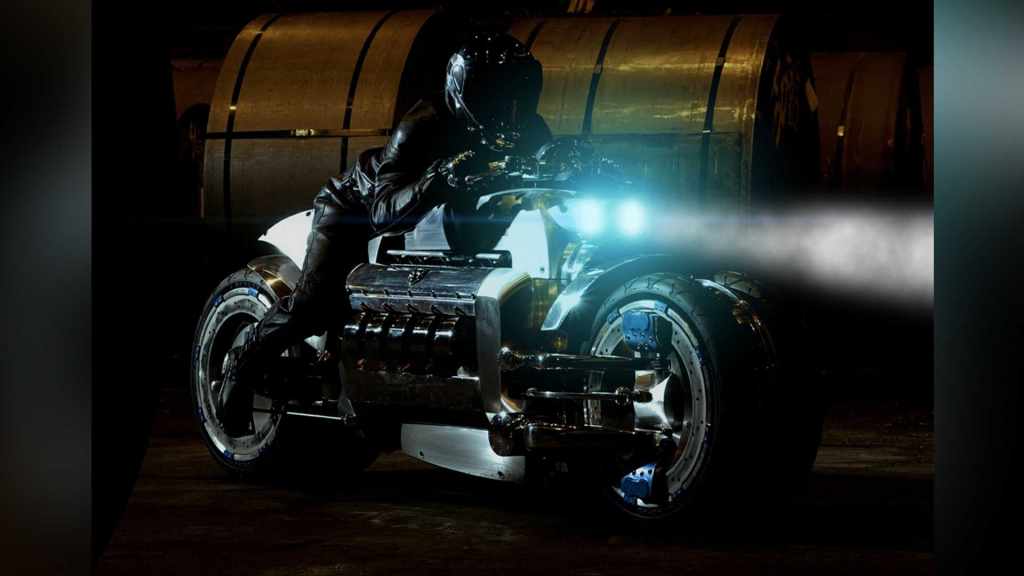 Hard to believe what you have read about the world's fastest bikes? Well, you can find more awe-inspiring yet real facts by staying in the loop.