We have many reasons to stay indoors these days. Depending on where you live, you are either kept inside by COVID-19 or the weather that, let's face it, is not ideal for a walk outside. Whichever the case, you are probably better off not leaving home for now – instead, curl up on your sofa with a steaming cup of tea and binge-watch some amazing series to pass time.
With the many popular streaming services available today, you may find it hard to decide what to watch. Here are some recommendations that will suit pretty much every taste.
His Dark Materials (HBO Go)
His Dark Materials is, for lack of a better world, a wonderful series. It takes its viewers into a parallel universe where – obviously – people still use airships to travel around, and wear their souls – called "Daemons" – outside of their body. These daemons take on the form of an animal but they have human intelligence, and they can speak.
The series tells the story of Lyra (Dafne Keen) raised at Jordan College, a place of knowledge and scholastic sanctuary as opposed to the rest of the world ruled by the Magisterium, essentially the highest authority both at a spiritual and legal level.
Lyra soon leaves on an adventure to retrieve his lost friend from the evil Gobblers who steal children in the dark of the night all over the country helped by a mysterious device called the "alethiometer", a disgraced armored bear, an aeronaut adventurer with a rabbit as his daemon (Lin-Manuel Miranda), and a tribe of Gyptians out to rescue their kidnapped children. And doing so, they uncover the horrifying truth.
The series' first season was released last November, with the second season of 8 episodes in the works as we speak.
The Witcher (Netflix)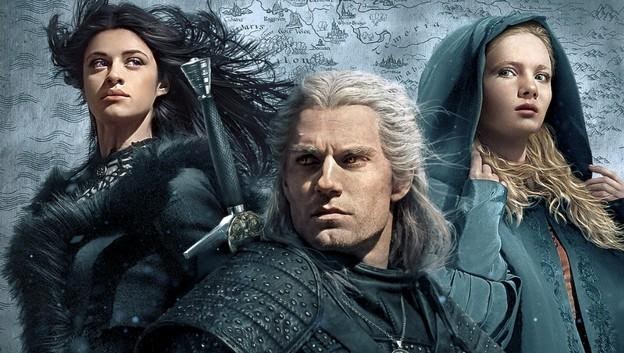 Based on the popular novel series by Polish writer Andrzej Sapkowski (not the video game!), The Witcher takes its viewers on a quest across the Continent (similar to medieval Poland) where Geralt of Rivia (Henry Cavill) lives his life as a witcher – a specially bred mutant meant to hunt monsters. The first season of the series presents the protagonists of the story: Geralt, the warrior-for-hire with superhuman strength and skill, plus a bit of magic in his hands, Yennefer, the beautiful sorceress with a score to settle, and Cirilla, the crown princess of the land called Cintra, who has to run when her home is overrun by the expansive Nilfgaardian army.
The Witcher is a fun ride, with many beautiful fight scenes, some magic, dragons, and many monsters to slay. Emotional at times, brutal at others, it is a series every fantasy lover must watch.
Its also really important to test internet speed so you can make sure that your shows will work without any lag.
The series premiered last December as a Christmas gift for fantasy fans, and its second season is already being filmed.
Lost In Space (Netflix)
Finally, let us mention one for the sci-fi fans out there – which also works for those with a preference for family adventures.
"Lost In Space" tells the story of the Robinsons, a family that left the increasingly unfriendly Earth to start a new life on an Earth-like planet in the Alpha Centauri system. An incident involving an alien robot causes the Robinsons' spacecraft, the Jupiter 2, to crash on a habitable planet where they must face dangers of all kinds to be able to continue their journey. While there, the family's youngest child Will rescues a robot from a forest fire that later becomes his best friend. Little does he know that it was the same robot (or another like it) that caused the Resolute, the mothership carrying the Jupiters to break down.
The series follows the Robinsons explore the sometimes wonderful, other times dangerous planet, with moments of family-friendly drama and fun, while making new friends and enemies, human and alien alike.
The series has currently two seasons available on Netflix, each of them with 10 episodes – a perfect getaway to enjoy on a rainy day. Mind you – one cup of tea won't be enough for this one.