The Top 5 Gummy Bears in the World!
Gummy bears are probably my favorite type of candy. And I realize ranking them all may be controversial, as we all have a personal preference. Do you like the the chewier ones or the softer gummy bears?
Either way, here I go:
5. Streit's Sour Bears
A hard to find, but uniquely textured, Streit's Sour Bears may be worth tracking down. It could be hard as they are from Israel!
But with lemon, lime, orange, strawberry, cherry, and blackcurrant flavors, they pack a sugary punch that a lot of gummy bears lack. These are by no means bland and worth finding for the blackcurrant flavor alone!
4. Surf Sweets Gummy Bears
If you are looking for an organic gummy bear, then you can't do much better than Surf Sweets version. They are pretty standard all things considered, but they are made with all natural ingredients. That helps them be a little more "guilt-free"!
They're more mild, but also fruity. Track them down at your local health food store if you haven't had them before!
3. Bissinger's Gummy Pandas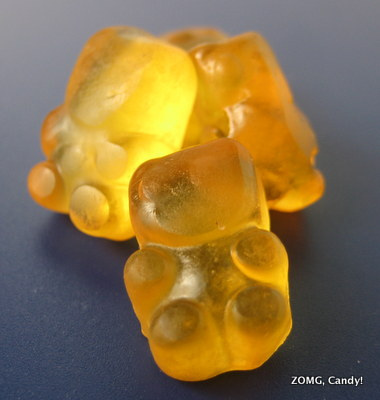 Well, a panda is technically a bear. That qualifies Bissinger's Gummy Pandas to be a gummy bear. And what good ones they are!
With unique flavors like Lemon Ginger and Grapefruit, you have to get your hands on them for uniqueness alone!
2. Albanese Gummi Bears
Speaking of unique flavors, no one does that better than Albanese Their famous 12-flavor gummi bears come in all colors of the rainbow and taste that way too!
There's a flavor for everyone, which is why they are probably one the best gummy bears around. That being said…
1. Haribo Gold Bears
You gotta give it up to the OG. Not only did Haribo start the gummy bear craze, they also invented the damn things!
Gold Bears are the (gold) standard for gummy bears around the world for good reason. They have great consistency and even better flavor.
There's LOTS of different gummy bear brands around nowadays, but no one does it quite like Haribo!
---
What's your favorite? Be sure to leave your opinion in the comments below!
Summary
Reviewer
Review Date
Reviewed Item
Author Rating