Data reveals that more than 1.6 million elderly people in the USA are currently living in nursing home facilities. When a loved one is situated in a nursing home, the family expects them to receive high-quality care. Let's see what is nursing home abuse and what should I do.
The Centers for Disease Control and Prevention (CDC) recently unveiled that more than 550,000 people over the age of 65 face neglect or abuse during their stay at the care facilities.
Figures by the National Research Council of the USA instate that nursing home abuse was highlighted prominently during the 1070s for the first time. Since then, about 1 in 8 elders experience some kind of abuse in the facilities, according to the Department of Justice (DOJ-USA).
While one may think the numbers are alarming, what's even more shocking is that myriad cases of neglect and abuse go unreported each year, sometimes because they have no practical means of reporting it, while other times out of fear of retribution from the abuser.
Sometimes, the victims rent even cognizant of the abusive situation due to their advanced age or medical condition.
Defining Nursing Home Abuse
As a preeminent division of the Department of Health and Human Services, the Administration on Aging defines nursing home abuse as 'any intentional, negligent act by the caregiver that may cause harm or pose a serious risk of harm to any vulnerable adult."
Pushing, hitting, slapping, improper use of medical restraints, and many such things fall in the category of physical abuse, but the CDC further identifies the following five types of maltreatment that is considered adult abuse:
Neglect

Sexual abuse

Emotional abuse

Abandonment

Financial abuse
Identifying Nursing Home Abuse
Although every situation varies, here are a few telltale signs that your elderly loved ones need help or strict action needs to be taken against the abusers.
Frequent contacts with medical providers, broken bones, burns, bruises, bedsores, lacerations, etc., may indicate

physical abuse

.

Severe anxiety, isolation, unexplained mood swings, fearful behavior, such as refusal to meet friends and family or interact with nurses, other caregivers, or staff members, hesitation to talk openly may signify

emotional abuse.

Unsanitary conditions such as soiled bedding or clothing, lack of prompt medicinal treatments, or other such manifestations might be signs of

abandonment

.

Dehydration, malnutrition, poor hygiene, skin ulcers, bedsores, unpaid bills, lack of necessities, including water, mood, and medicines, may indicate

neglect

.
Genital pain, anal injuries, bleeding of sexually transmitted diseases are apparent signs of

sexual abuse.
Unexplained depletion of assets, discrepancies between the person's available assets and living standards, items missing from personal properties, mysterious financial transactions, or other actions indicate

financial abuse

or exploitation.
It's crucial to stay alert and keep an eye on the facility's environment. Generally speaking, the grounds and building infrastructure must be safe, properly equipped, clean, and sanitary. The residents must also have access to social services, onsite emergency care, recreational activities, nutritional meals, and medications at all times.
The staff must be adequately trained and should be available in sufficient numbers round the clock, and most importantly, the nursing home should be maintained and designed to prevent falls and slips, which are a leading cause of nursing home injuries.
If you suspect that a loved one is a victim, or you are the one facing abuse, here's what you can do.
Reporting Nursing Home Abuse
Adult Protective Services (APS)
Immediately call the APS or the local police! By law, you don't need to prove elder abuse for an official report to be made. Get in touch with the National Center of Elder Abuse to learn more about reporting abuse.
Ombudsmen
These are volunteers who work with the long-term ombudsman programs in each state to assist with potential issues at an assisted facility or nursing home, which was granted under the Older Americans Act of the 1960s. Contact the administration on Aging or www.eldercare.gov to find out more about the local ombudsman office.
The Next Step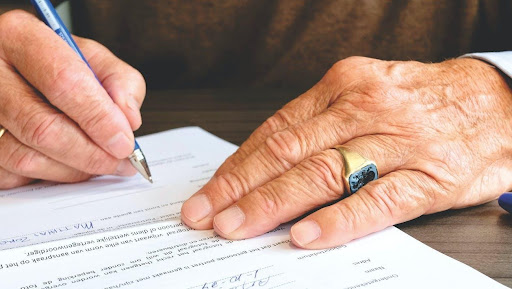 Immediately after filing a report with the local authorities, consult a reputable nursing home abuse lawyer who has extensive experience, skillset, and knowledge of handling such cases. They will recommend the best course of action in helping the victim, and their families receive adequate financial compensation.
An attorney typically files a nursing home abuse lawsuit after understanding the facts if he believes it can be filed to show that:
The facility failed to meet the resident's responsibilities and ended up causing harm through intentional negligence or acts of violence.

The nursing home was legally bound by an official contract to ensure optimal care for the victim.

The harm has resulted in the resident and loved ones suffering from long-term, severe, and permanent injuries.
Here's how professional nursing home abuse lawyers can help
Expert attorneys who deal with elder abuse cases help the families heal by doing all the heavy lifting themselves to ensure families of victims receive the deserved compensation from the defendants.
Filing The Case
They gather information, such as witness statements, medical records, and photographic evidence, and file an official legal claim in court, along with notifying the defendants with a formal document. This also helps build a strong case.
Navigating The State And Federal Laws
Several laws exist that affect when, where and how someone can file nursing home abuse lawsuits. Experienced attorneys are well-versed with the most state, local, and national nursing abuse laws and can access any exceptional laws each state might have.
Negotiating A Settlement
Since most such facilities are run by large corporations who can afford top-notch defense attorneys, experienced lawyers try not to let it reach a trial by making both parties reach a settlement. This means the plaintiffs will receive the payouts, and the case will be dismissed.
Commencing and Resolving A Trial
If none of the parties agree to reach a settlement, the case will go to a trial, and the jury or a judge will decide the amount of compensation that should be awarded to the plaintiff, if any.