September 18th, 2014 by Rosa
Part of my recent travels included a weekend in Nashville for a wedding. My awesome friend Kevin took me to Olive & Sinclair, a local bean-to-bar chocolate maker in Nashville.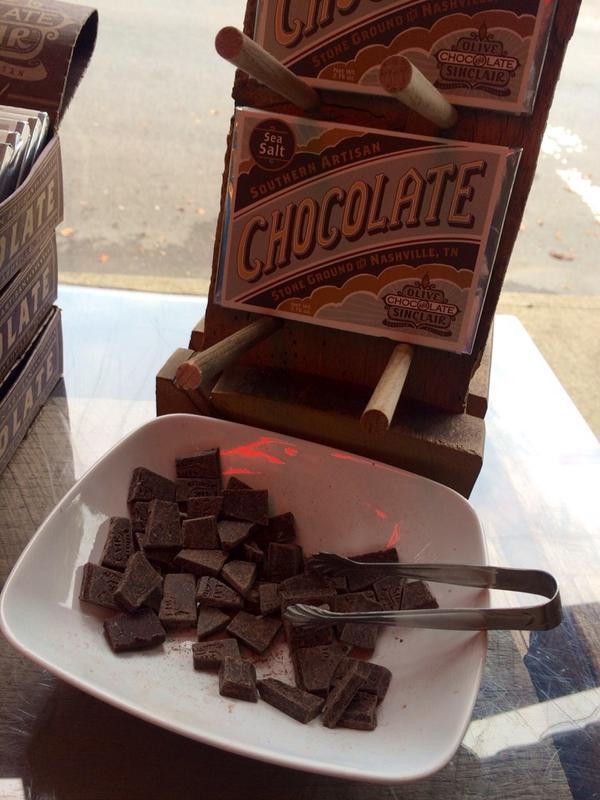 It was a fun visit. They've got free samples of everything lying around, so of course I tried it all. I also bought a box of their Bourbon Nib Brittle to review, so stay tuned!
This entry was posted onThursday, September 18th, 2014 at 8:00 am and is filed under news. You can follow any responses to this entry through the RSS 2.0 feed. Both comments and pings are currently closed.